Corporate Information
WJ Machine Vision Co., Ltd
WJ Machine Vision Co., Ltd. was established by a Thai-Japanese management team with expertise in automated machine vision design. The powerful vision system genuinely gives the most effective monitoring system that will significantly reduce defected goods from undesirable percentage to none. The flawless error rate provided in which human eyes could not complete. That is why we built up this system from our years of experiences to help improving your production line to its maximum by taking advantage of automated machine vision systems. Also with our relentless after-sales service provided to our customers it is dominant key to our success.

"We are more than just doing a business but we are your partner. No matter which industry you are in. We can be part of your team to drive your production to the highest efficiency. "
Vision:  Leading the way in Automation System. Driven to meet up the needs with the best available technology.
Mission: To do business in order to serve better innovation. Make all parties happy. Develop best Both the customer and the team at all times.
Motto: Your satisfaction is a measure to our success.
Core Business Area are divided into 3 key parts 
Customized Inspection Vision System Design with a completed installation for given workpieces in your production line. Distributors of leading international brands for Camera, Lens, Lighting, Industrial Grade Computer (IPCs) and software licenses mainly used in vision monitoring systems.

Organizing a seminar and workshops both in-house and group registration. The seminar aims to provide our customers the base knowledge on current and new launch technologies. With In-house seminars, our team will also be focusing one-to-one with a customer on selecting the right technologies to meet a solution needed to your production line.

Automated Machine Vision System Design for various industries. Our Design Expert Team can help you to work more efficiently with experiences in bringing in Robot Technology and Machine Vision System together. Such design systems can be applied to any inspections of scratches, droplets, reading systems, and various display codes. The results given are accurately fast and provide a long-term cost saving to your business.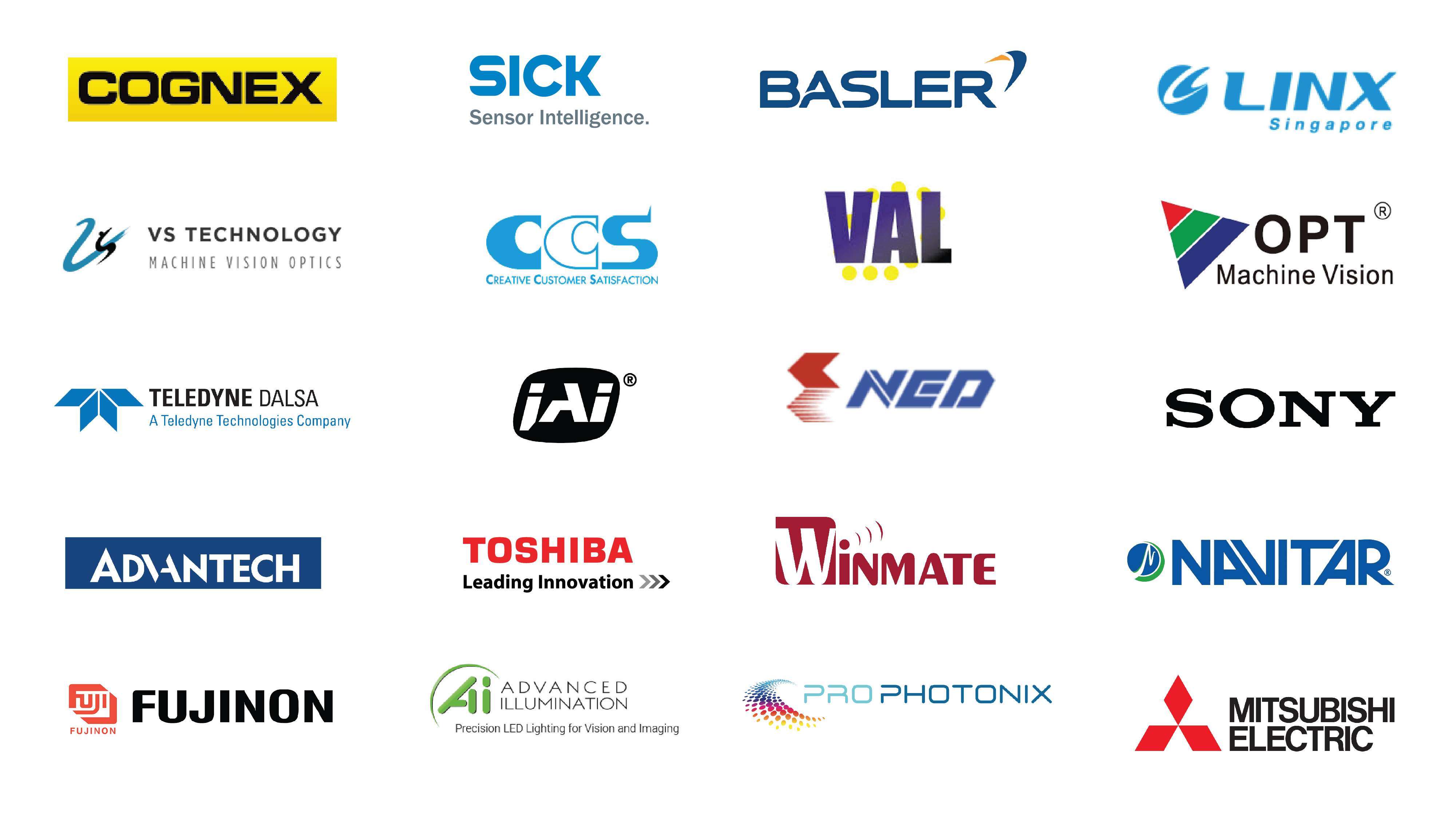 With the trust given by our partners, WJ Machine Vision has been officially appointed as the key distributor of more than 20 world-class products under Machine Vision Industry as follows:
Machine Vision is a system and/or a machine built up to increasingly enhance "visibility" which is used to check the quality of production. Precise and Accurate are what Machine Vision is known for. It is foreseen to continuously growth in all industries now a day and in the future. The system runs by scientific numbers and eliminating production error by human work. In addition, we can design the whole system to inspect overall production processes from the beginning to the end or even in some production process that human eyes are limited. This automated monitoring system by Machine Vision can be applied and be a precaution to any damages that may occur in early stage.
Application:
Inspection: Check the assembly error on surface, shape, and position of workpiece

Guide / Align: Measure the workpiece to check the size of the part. Measurement of workpieces for sorting in the classification process.

Gauge / Measure: Automated device navigation and robot device. Position the workpiece for the assembly process that requires high accuracy.

OCR / OCV: Read and Check letters and numbers that are made on various pieces and/or is printed on the label.

Presence/Absence: Detect the presence/absence of simple features and objects to give basic pass/fail result.

Code Reading: Read 1D barcodes and 2D matrix codes as part of an overall inspection. For application that are ID specific, also look Data Man ID readers.
Machine Vision Solution Accessories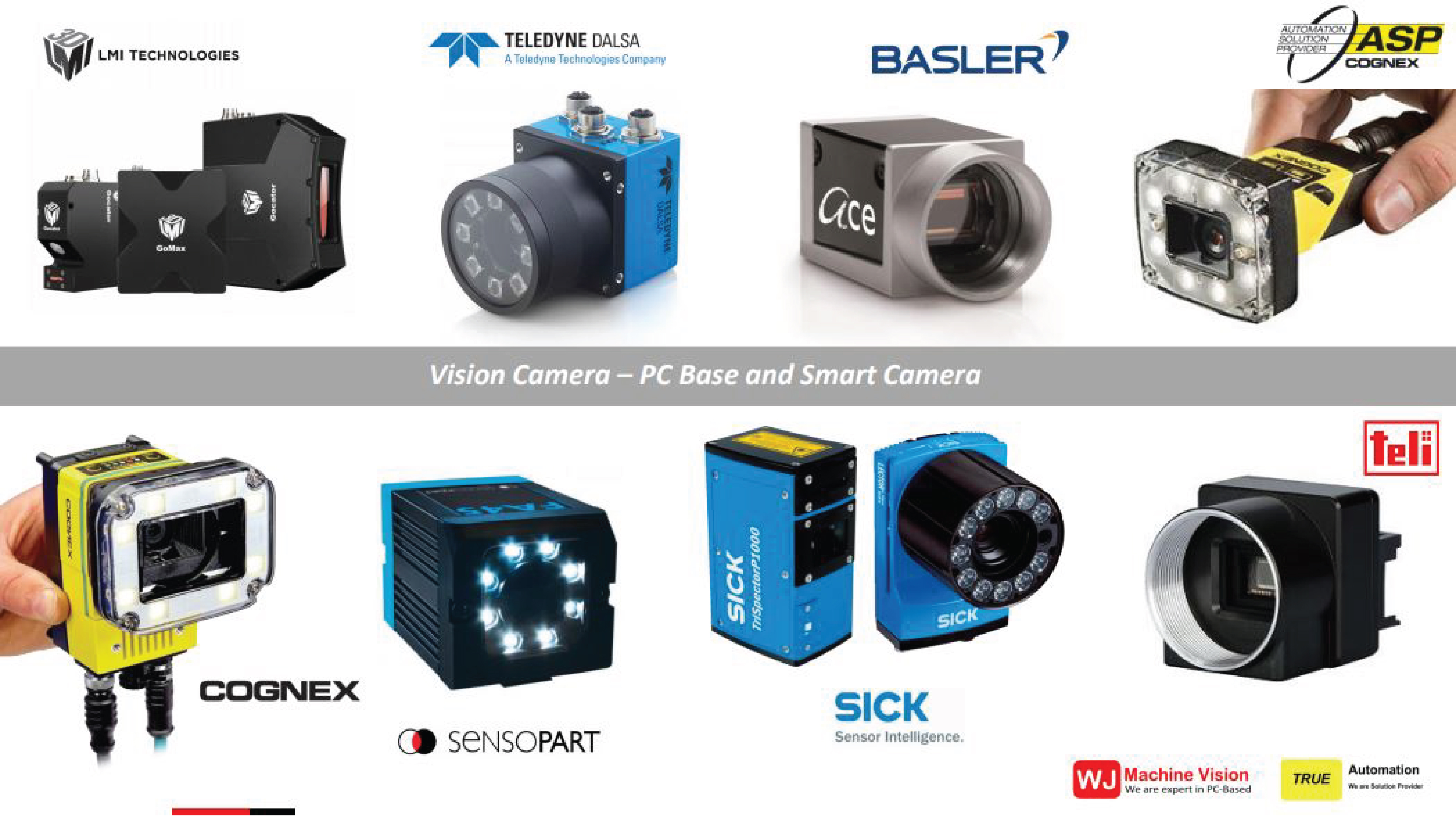 Camera: The "EYE" gives the ability to see and check the work piece for various purposes.

Lens: Selecting a suitable lens is crucial for the quality of the final image and has a major impact on factors such as speed that can be achieved and measuring accuracy.

Lighting: Lighting helps in the visualization of an object or workpiece. And a variety of shapes to suit different jobs.

Embedded System: A computer system that is used in the Vision system, which processes the camera image for inspection purposes. It also works with industrial machinery as well.

Machine Design: Machine design must be mindful of the applications that provide the most efficient work. It can meet the needs of customers. Measured by the satisfaction of work.

Image Processing Systems: Image processing is the transformation of digital images into digital images. Use any method to do image data. To get the desired image.
Machine  Design
Project Reference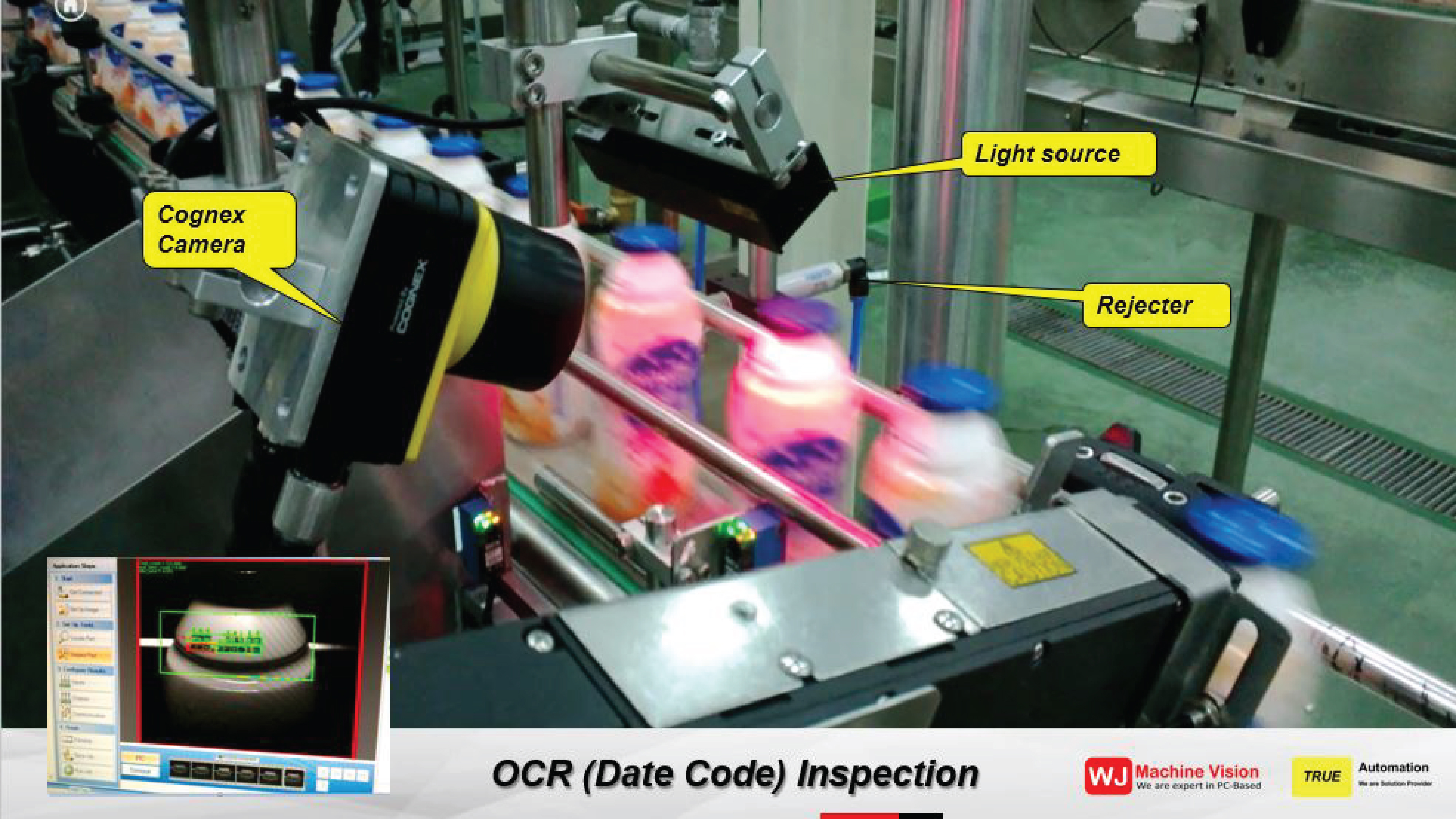 Activities