Description
Genie Nano-10GigE
10-GIGABIT ETHERNET CAMERA
HIGHER INTERFACE SPEEDS, HIGHER RESOLUTIONS, SAME DEPENDABILITY
High speed, redefined.
Engineered for imaging applications that require next generation speeds and resolutions, the all-new Genie Nano-10GigE series is an easy replacement for gigabit ethernet cameras built into current vision systems that rely on the existing GigE Vision interface standard. The new Genie Nano-10GigE models feature the brand new 10Gbps (10GBASE-T) link speed, delivering next generation speeds without compromise.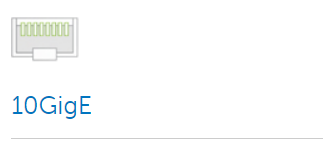 1006 Mbps
Versatile capabilities, same dependability.
The new lineup of Genie Nano-10GigE cameras feature one of the smallest 67 MP 10GigE cameras in the industry, delivering unprecedented capabilities in a compact form factor. Like all other Genie Nano cameras, new 10GigE models are offered in multiple resolutions ranging from 37MP to 67MP, with faster frame rates in ROI mode, higher throughput, and a rich feature set. The 10GigE line up can also run at link speeds of 1, 2.5, or 5GigE coupled with high-resolution sensors, adding to versatility of applications. System designers can expect a smooth integration path to extend the life of an existing system with little to no difficulty.