Description
Basler boostboA4504-100cc
IMX531Sensor

100 fpsFrame rate

20 MPResolution
The Basler CoaXPress 2.0 boA4504-100cc camera with the Sony IMX531 CMOS sensor delivers 100 frames per second with a 20 MP resolution.
CoaXPress 2.0 for high bandwidths and large resolutions
The boost series features modern, high-performance cameras that deliver excellent image quality—even at high data rates—thanks to CoaXPress 2.0 and modern CMOS sensors. Combining these cameras with our coordinated accessories forms the perfect system for applications with high requirements.
The boost product families: boost R and boost V
All our boost CXP-12 cameras work with the CoaXPress 2.0 vision standard to achieve the maximum bandwidth. We offer two camera families, boost V and boost R, that are tailored to meet your unique vision requirements.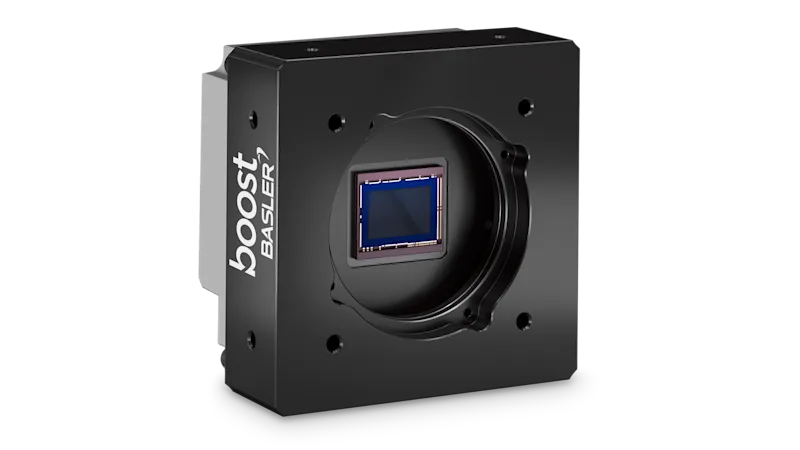 boost R
Our single- and dual-channel boost R cameras meet your high bandwidth or high resolution requirements with their broad sensor portfolio.
With one or two channels
Frame rates up to 400 fps
Latest CMOS sensors
Lens variety
Scalable resolution and bandwidth for multi-board and multi-camera systems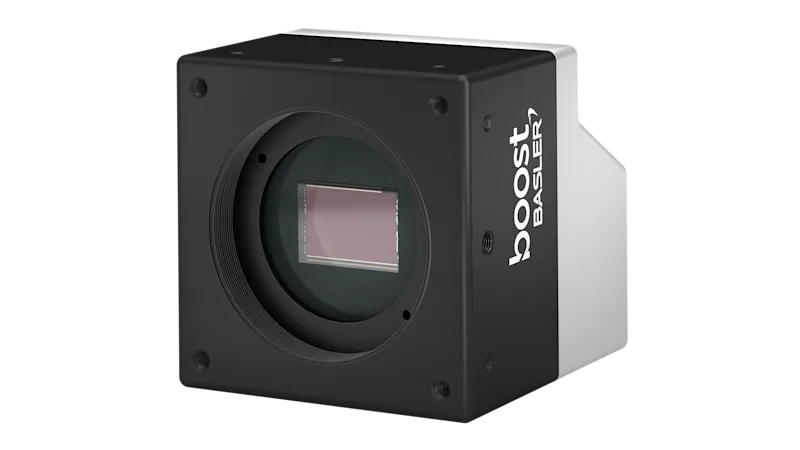 boost V
Our boost V cameras are suitable for applications with particularly high frame rate and resolution requirements.
With four channels
Latest Gpixel sensors with resolutions up to 65 MB
Matching 4-channel CXP-12 interface card
Broad feature set
C- and F-mount adapters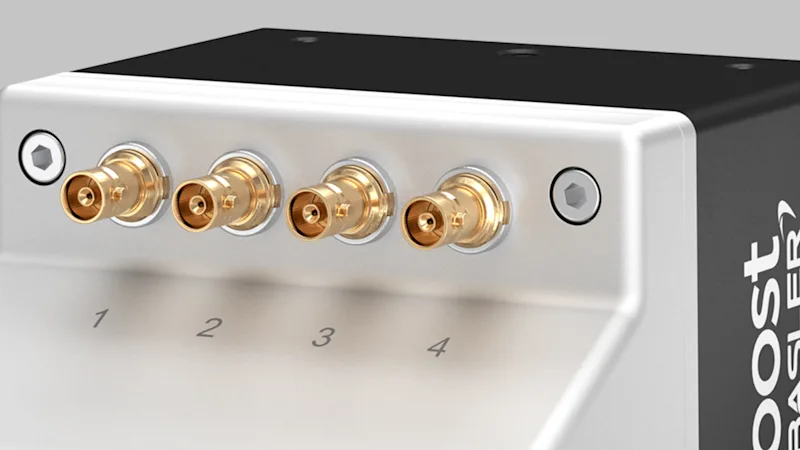 Advantages of the CXP-12 interface
Take advantage of the maximum resolution and frame rate performance of the latest global shutter CMOS sensors with this interface's high bandwidth of up to 50 Gbps (4 x CXP-12).
Precise camera synchronization—even in multi-camera systems—with very low latency for real-time applications
Long cables up to 40 m with industry-standard Micro-BNC (HD-BNC) connectors
Reduced complexity and fast commissioning
Image preprocessing on CXP-12 interface cards
Perfect upgrade from older Camera Link or CXP 1.1.1 image processing systems
Learn more about the CXP-12 interface in our Interface Guide.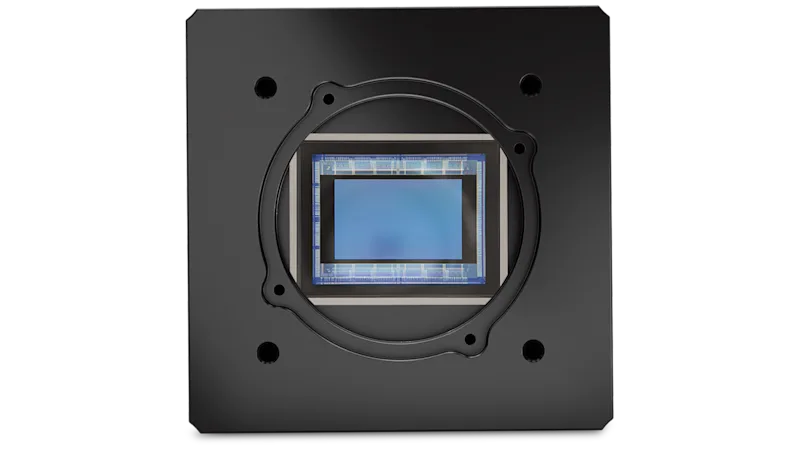 Sensors from Sony, onsemi, and Gpixel
Benefit from our wide range of state-of-the-art global shutter CMOS sensors, suitable for numerous applications.
Gpixel sensors (GSPRINT4521, GMAX0505, GMAX3265), both monochrome and color, for high performance applications
Sony sensors of the 2nd (Pregius) to 4th generation (Pregius S) and sensors of the XGS series from onsemi
Resolutions from 2.8 to 65 MP and frame rates up to 400 fps
Excellent image quality, even at high data rates
Ideal replacement for CCD sensors