Description
RS-485 I/O Modules: ADAM-4000/4100
Cost-effective remote RS-485 data acquisition modules offer analog, RTD, thermocouple, digital, relay and counter I/O with Modbus RTU protocol.
RS-485 Serial I/O: ADAM-4000/4100 Series
The ADAM-4000/ 4100 series featuring rugged industrial-grade cases are specially designed for reliable operation in harsh environments. Built-in microprocessors independently provide intelligent signal conditioning, analog I/O, digital I/O, data display, and RS-485 communication through Modbus RTU protocols.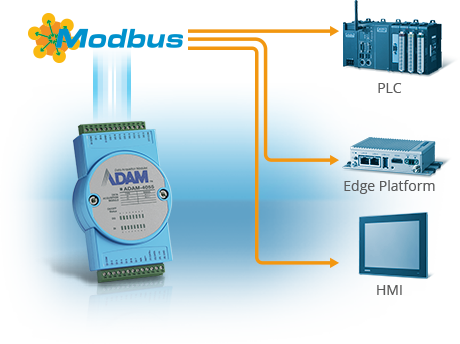 The Most Used Modbus RTU Protocol for Industrial Automation Development
Standardized Protocol

One of the most widely used standard communication protocols for eAutomation development

Centralized Control

Universal remote I/O modules to operate the system via Modbus

Provides the sample code and command for users to program

Easy Integration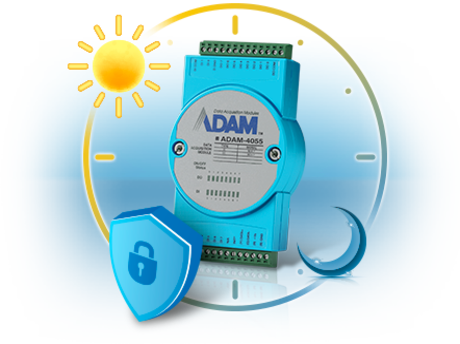 Non-Stop Monitoring with Watchdog Timer and Protection
Noise Protection

Data accuracy assured by enhanced ESD/ EFT/ Surge Protection

Module Stability Ensured

Once a problem is detected, the Watchdog Timer automatically recovers the system

Save on Maintenance Costs

The Watchdog Timer enhances system stability and reduces maintenance costs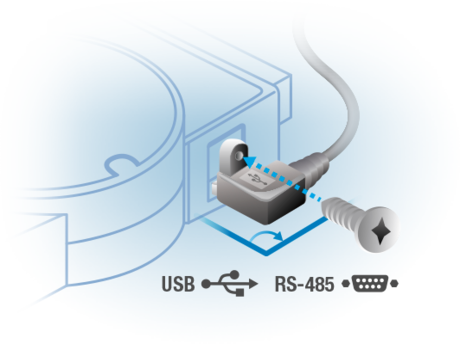 Multiple Interfaces Integrated with Embedded or PLC Systems via USB or RS-485
Friendly L-Shaped Cable Design*

Users can optionally order the 90 degree micro USB to a Type-A USB cable with a locking mechanism to provide a stable connection

Micro USB Interface*

The new ADAM-4100 series can be powered and transmit data via micro USB interface

* Only featured on the B version of ADAM-4100 series selected models