Description
LDR-LA1 Series
LEDs are mounted perpendicularly on a line-shaped board and arranged in a ring facing horizontally.
The thin design has a thickness of only 10 mm.
These Ring Lights are used extremely close to the workpiece.
Features
Illuminating closest to the workpiece
Allows for illuminating closer to the workpiece than the LDR2-LA series. Perfect for imaging of minute unevenness, damage, or engraved characters.
Imaging example for the LDR-206SW2-LA1:Exterior imaging of food containers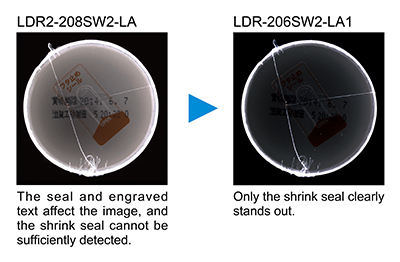 LEDs mounted horizontally
Achieved a thin device that is 10 mm thick by mounting LEDs horizontally in one line. Helps save space because it can be installed near the workpiece.
Cross-section image of the LDR-146-LA1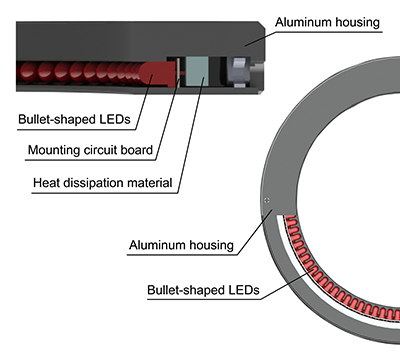 Example configuration
LEDs are arranged facing horizontally in a ring shape. It can be used extremely close to the workpiece.
LDR-146-LA1