Description
SQR Series
LEDs are mounted perpendicular to a flat circuit board so that direct light is radiated towards the center of the workpiece.
Features – Example configuration
Rings of bullet-shaped LEDs mounted on a square case.
LEDs are mounted on a flat circuit board to illuminate direct light on the workpiece from above.
SQR-56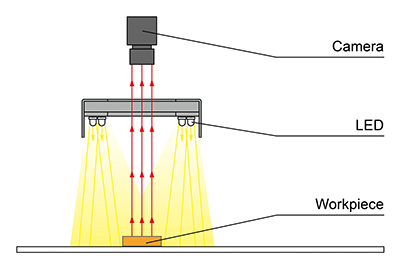 Imaging of text on a label