Description
LDR2 Series
Any angle can be created with CCS's unique flexible circuit boards.
The required irradiance is ensured by radiating direct light towards the center of the workpiece.
Standard Ring Lights – Flexible circuit board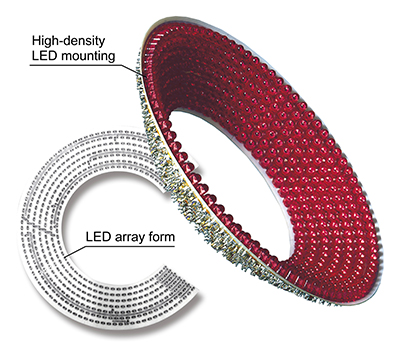 Uses a flexible circuit board to achieve the functions needed for a Ring Light. It can illuminate workpieces at an angle and can illuminate the whole workpiece. This alleviates the influence of slight position or inclination deviations in the workpiece and enables stable imaging.
Succeeds in greatly reducing LED's heat
Cross-section image of the LDR2-120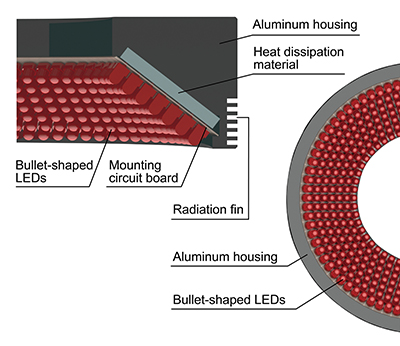 Heat dissipation material is used between the board and the aluminum housing, absorbing heat produced by the LEDs. This succeeds in greatly reducing the creation of heat, which causes the LEDs to deteriorate.
Example configuration – LDR2-90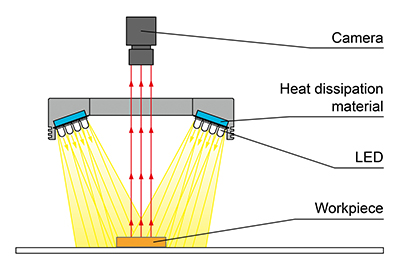 Bend the flexible circuit board to any shape necessary and mount LEDs with high density. Illuminates so that direct light is concentrated in the center.